Type WSN | Precision profile rolling mill
The WSN range is a further development of the WN type. The WSN type profile rolling machines are always used when profile wires need to be produced to the highest precision. The fundamental mechanical concept with surrounding frame and linear roll positioning with a wedge mechanism gives this machine a very high stiffness.
In the development of the WSN profile rolling mill, special emphasis was placed on short set-up times and reproducible settings in order to meet the requirements of flexible production.
Rolling mills of WSN type impress with extremely low maintenance requirements. All components are protected from corrosion by galvanization.
Basic model
Undriven rolls
Manual roll positioning
Additional equipment:
Roll force measurement per roll pair
Wire guides on entry and exit sides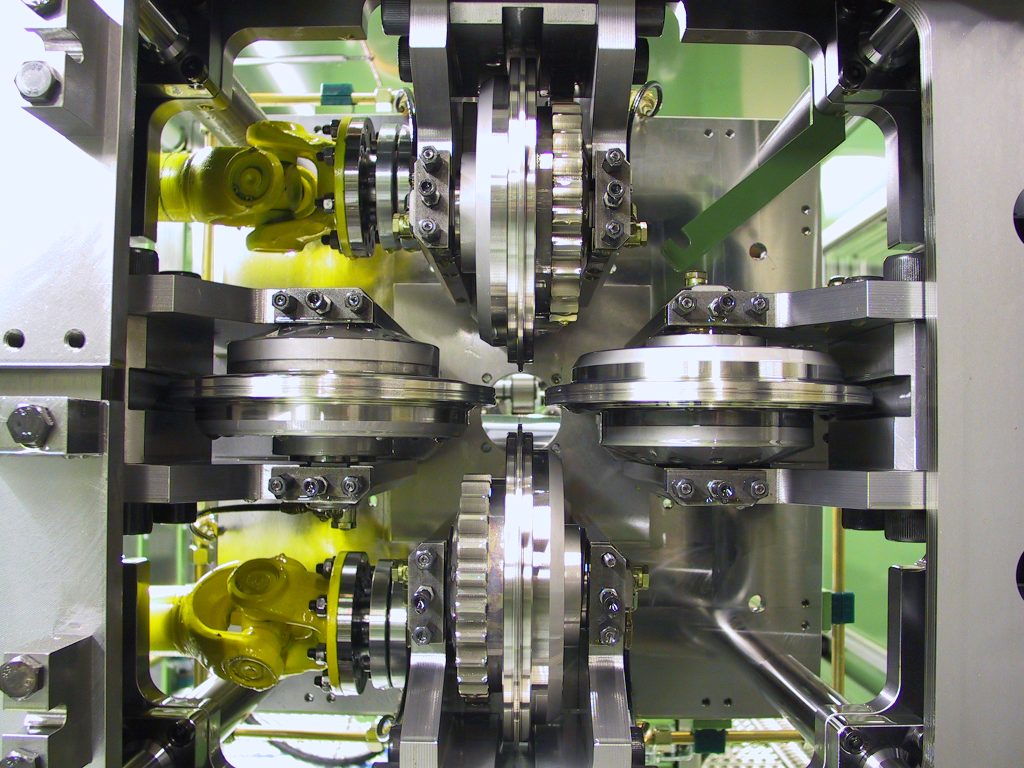 NC positioning of the rolls
Specification of the wire dimension on the touch panel
4-axis servomotor control
Fully automatic calibration in ten minutes
Roll force measurement as machine protection
Roll drive
Selective drive of one, two, three or four rolls with separate motors, drive shafts and geared drives
Electronic load distribution for simultaneous use of rolls with different diameters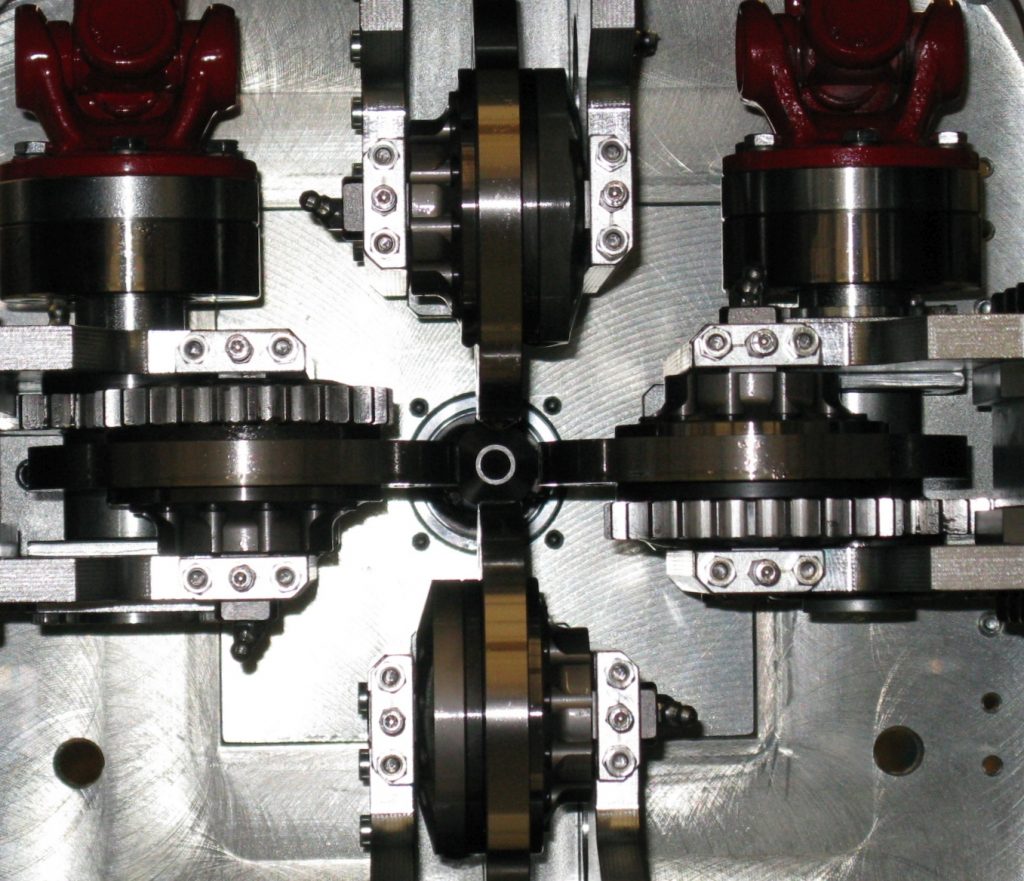 Roll arrangement in detail
Side rolls with drive
Upper and lower roll without drive
Roll profiling for rectangular profile wire
Rolls as a combination of roll ring, roll mounting device and bearings
Exit guide as a nozzle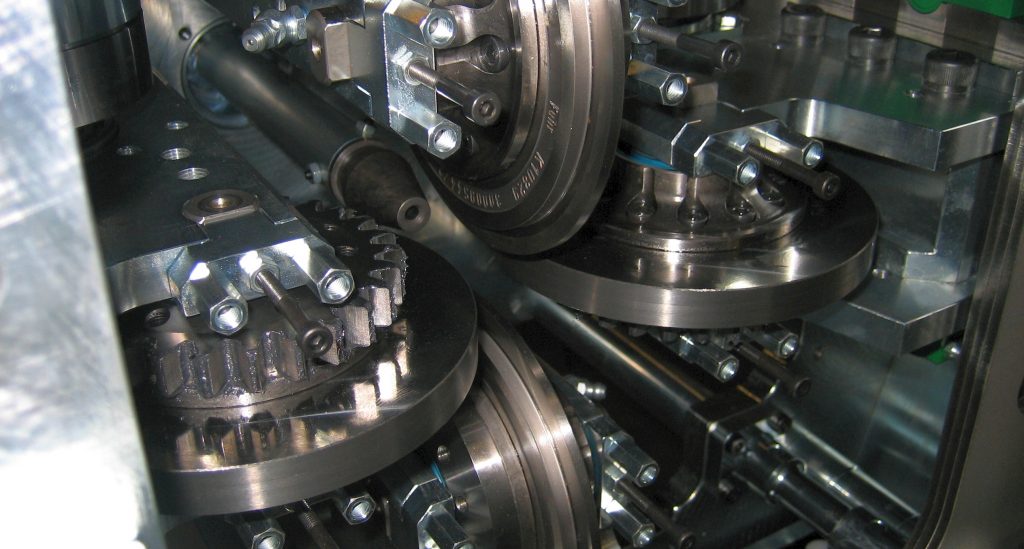 Square and trapezoid profiles
Upper and lower roll as special roll
Side roll as universal roll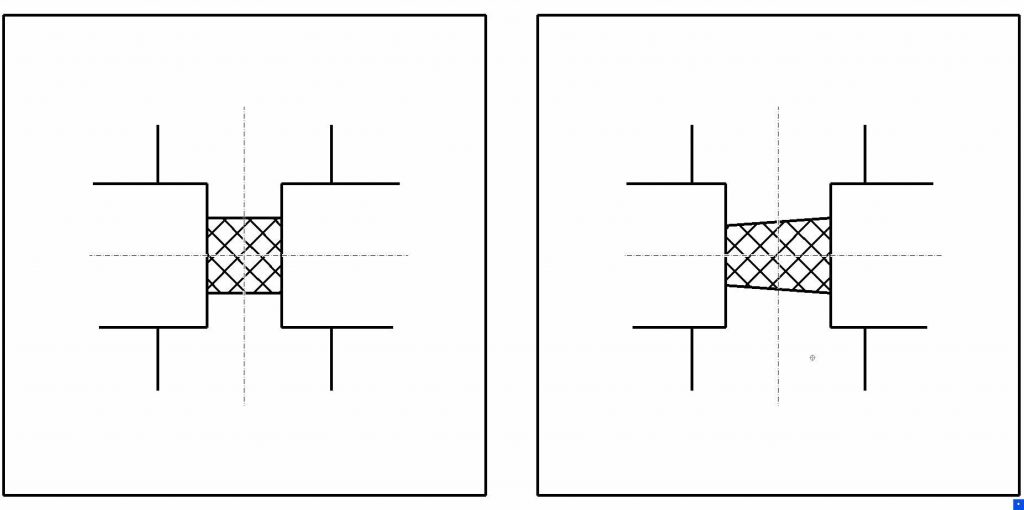 Special profiles
Roll set specially shaped for the particular wire profile
Automatic calibration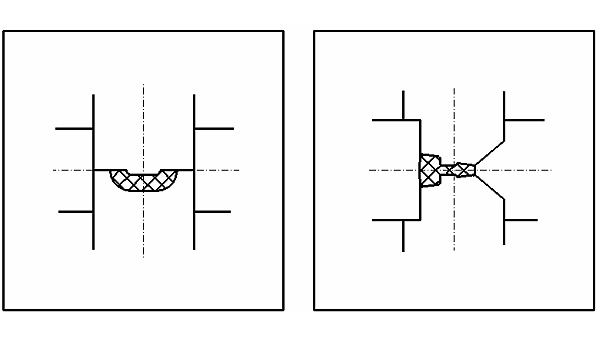 | | | | |
| --- | --- | --- | --- |
| Type | Roll diameter [mm] | max. roll width [mm] | max. rolling force [kN] |
| WSN 112 | 106–120 | 20 | 40 |
| WSN 175 | 170–190 | 32 | 112 |
| WSN 225 | 220-240 | 40 | 180 |
| WSN 280 | 270–300 | 50 | 300 |
| WSN 350 | 350–380 | 60 | 500 |
Customer specific variations are possible. Example: Further use of existing rolls, etc.
Accessories
Central lubrication of the roll bearings with grease or oil
Various designs of wire guides
Roll mounting devices and bearings
Roll rings in various materials (steel, tungsten carbide, …)