Mon., 09.05.22 – Fri., 13.05.22
wire Düsseldorf 2022
Tue., 10.05.22 – Thu., 12.05.22
CWIEME Berlin 2022
CWIEME Berlin is the largest and most comprehensive exhibition and conference for coil winding, insulation and electrical manufacturing.
CWIEME
Tue., 07.06.22 – Wed., 08.06.22
WIRE EXPO 2022
This event brings together exhibitors, visitors, speakers, and sponsors for the latest industry developments.
WIRE EXPO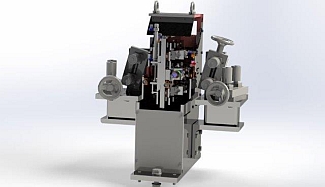 Profile wire measurement in process
With statistics module, data export and frequency analysis
In times of Industry 4.0, measuring systems that are used exclusively for process regulation are often no longer sufficient. Rather, measurands should also be analysed and documented. For this purpose, a supplementary module can be added to tactile measuring systems with diamond tips or tracer rollers that match the profile and are used instead of conventional laser shadow measuring systems.
It is the data acquisition and evaluation system F-MAS, with which real data from two wire dimensions can be recorded and, for example, evaluated by means of diagrams, statistics or frequency distribution, so that reports can be generated. An FFT analysis for the detection of cyclical dimensional fluctuation is also integrated, which in turn supports the search for causes of quality deviations.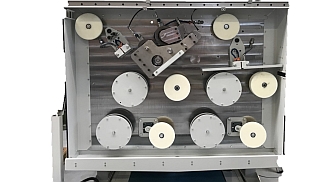 Enamel-insulated rectangular wire for the electric mobility
Rectangular copper wires are usually produced with drawing dies. If the bare wire is to be enamelled for use in e.g. electric motors or transformers, it is wound up and then coated in several steps with a thin layer of enamel. During the winding and unwinding of the wire, damage can occur, which can lead to insulation faults in further processing and ultimately cause the failure of the winding during operation.
This results in the task of inline production. With the IPU320, FUHR has developed an economical inline profiling system with which the manufacturers of enamelled wire can meet the high demands of e.g. the automotive industry in terms of quality and price without having to spool the bare wire. The IPU320 combines rolling and profile drawing processes and is equipped with a closed control system, so that the compact machine can usually be retrofitted without having to adapt the existing system.
Release of Biggest Profile Rolling Machine
By adding the profile rolling machine WN16 FUHR has enlarged its portfolio on the upper side. The new type WN16 allows shape rolling of steel wires up to 900 mm² from round wires of maximum 40 mm diameter.
The biggest stand so far the WN14 was limited to shapes of 600 mm² from round wires of maximum 32 mm diameter.
By approaching this dimensional range, cold rolling enters application fields which have been domain of hot rolling or bar drawing. Compared to those processes cold rolling offers the best of both: Precision and productivity.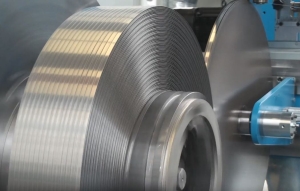 Flangeless production of coreless coils
By combining a perfect guiding system and an optimized laying software coreless coils of aluminium strip are produced flangeless at speeds up to 1000 m/min.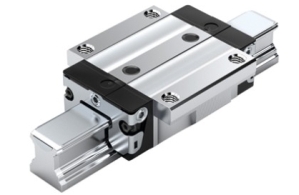 Cold rolling of linear guides replaces conventional production process
Profiled rail guides are available in different designs and sizes. Guides with rails from 15 to 25 mm height have a large market share. For this important market segment FUHR has developed cold rolling mills, which produce the rails from round wire feedstock.