Sat., 02.09.23 – Mon., 04.09.23
wire Middle East Africa 2023, Cairo
From 2 to 4 September 2023, technological highlights from the individual trade fair sectors will be presented as part of the established Egyptian trade fair METAL & STEEL EGYPT. AGEX (Arabian German Exhibitions & Publishing Ltd) has already been organising the successful METAL & STEEL EGYPT since 2010, which offers a comprehensive range of machinery, equipment and products from the steel and metal industry for the Middle East and North Africa. For the upcoming fairs 55 exhibitors from 13 countries have already registered. They will occupy an area of 1,032 square metres. Meet us at booth C28 in the German Pavillion!
wire Middle East Africa
Mon., 04.09.23 – Thu., 07.09.23
wire China 2023, Shanghai
With 18 years of experience, wire China has grown into one of the most influential trade fairs for wire and cable industry in Asia. As the organizers of wire China, Messe Düsseldorf (Shanghai) Co., Ltd. and Shanghai Electric Cable Research Institute Co., Ltd., will actively carry out the coming works for the exhibition and present a high-quality trade fair for wire and cable industry. In the four-day exhibition, industry leading brands from Mainland China as well as overseas countries will participate. It is convenient for domestic visitors to experience and understand the state-of-the-art equipment, technologies and solutions without having to travel overseas. Meet us in hall E1 at booth B26 in the German Pavillion!
wire China
Wed., 20.09.23 – Thu., 21.09.23
Coiltech Italia 2023, Pordenone
International trade show for the Coil & Winding industry. Materials and machineries for the production of electric motors, generators, transformers and winding systems. Coiltech is the Coil Winding International Fair, specialized in materials and machinery for the production and maintenance of electric motors, generators, power and distribution transformers, industrial transformers and windings in general. The event brings together leading companies from all segments of the supply chain, from all over the world. Meet us in hall 7 at booth B39!
Coiltech Italia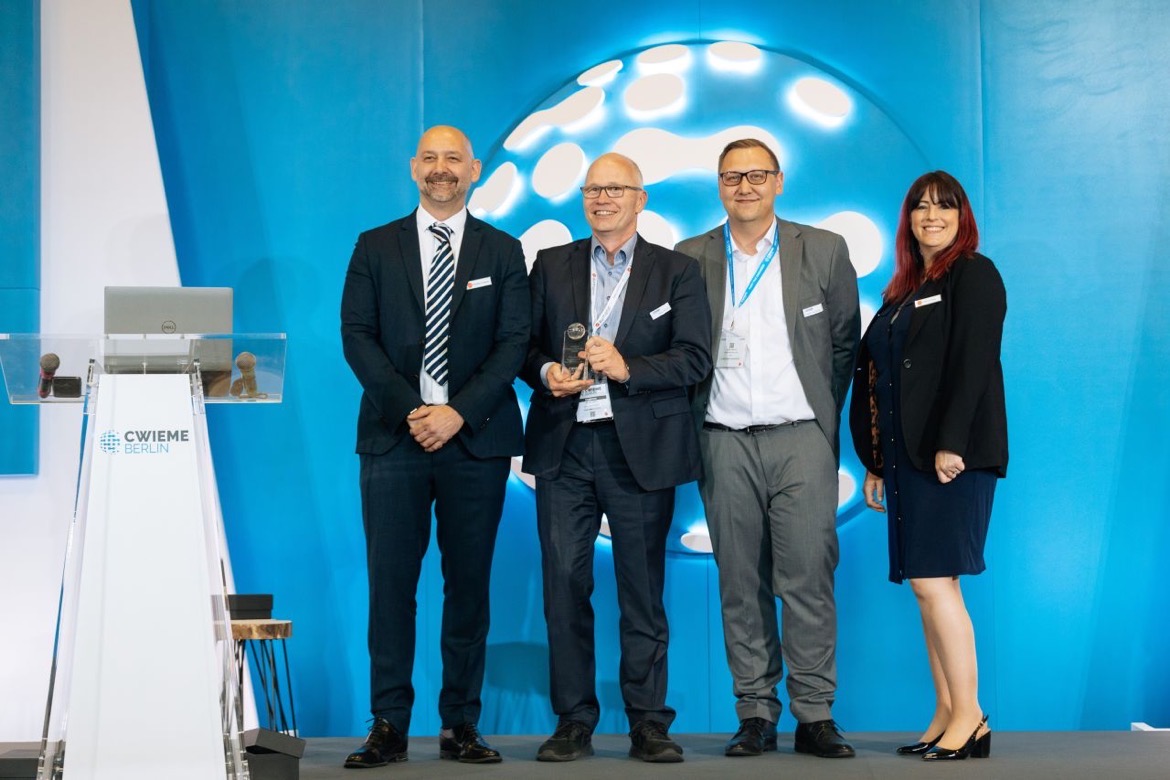 Product of the year – CWIEME 2022
We did it!
It was the first time for us to show our new IPU320 at an exhibition. The CWIEME 2022 event was great, and we had the chance to speak with many interesting people.
We did not expect that but winning the Award for "product of the year" was also a highlight of the show. Many thanks to the CWIEME Team!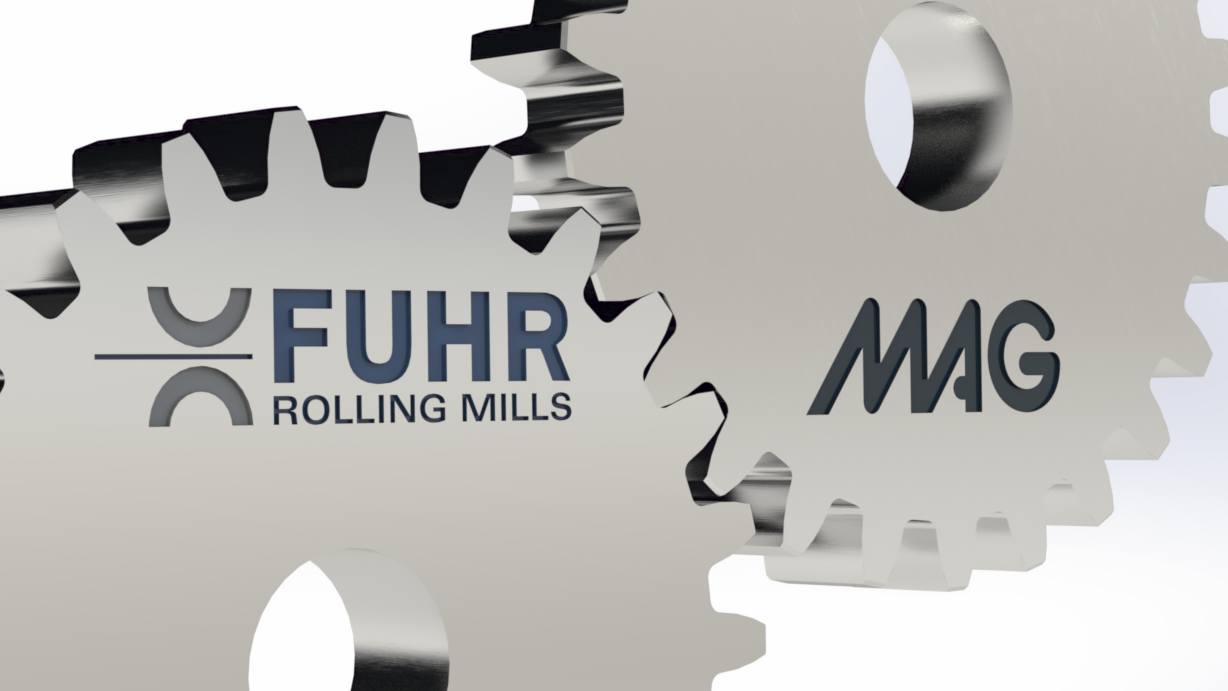 Strong partnership!
Due to the developments in the EV sector, the global demand for enamelled rectangular copper wires is increasing. We have already sold more than 30 of our IPU320 inline profiling units, which customers can use directly in line with their insulation line.
Since end of 2021, we cooperate with MAG machines GmbH in building production lines for enamelled rectangular wire. This cooperation ensures to provide the most reliable and economic machinery to our customers by focussing on each partie's strengths.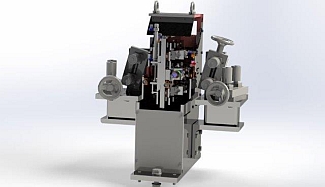 Profile wire measurement in process
With statistics module, data export and frequency analysis
In times of Industry 4.0, measuring systems that are used exclusively for process regulation are often no longer sufficient. Rather, measurands should also be analysed and documented. For this purpose, a supplementary module can be added to tactile measuring systems with diamond tips or tracer rollers that match the profile and are used instead of conventional laser shadow measuring systems.
It is the data acquisition and evaluation system F-MAS, with which real data from two wire dimensions can be recorded and, for example, evaluated by means of diagrams, statistics or frequency distribution, so that reports can be generated. An FFT analysis for the detection of cyclical dimensional fluctuation is also integrated, which in turn supports the search for causes of quality deviations.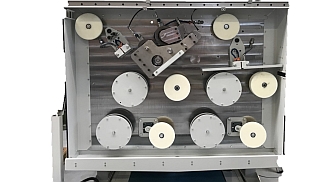 Enamel-insulated rectangular wire for the electric mobility
Rectangular copper wires are usually produced with drawing dies. If the bare wire is to be enamelled for use in e.g. electric motors or transformers, it is wound up and then coated in several steps with a thin layer of enamel. During the winding and unwinding of the wire, damage can occur, which can lead to insulation faults in further processing and ultimately cause the failure of the winding during operation.
This results in the task of inline production. With the IPU320, FUHR has developed an economical inline profiling system with which the manufacturers of enamelled wire can meet the high demands of e.g. the automotive industry in terms of quality and price without having to spool the bare wire. The IPU320 combines rolling and profile drawing processes and is equipped with a closed control system, so that the compact machine can usually be retrofitted without having to adapt the existing system.
Release of Biggest Profile Rolling Machine
By adding the profile rolling machine WN16 FUHR has enlarged its portfolio on the upper side. The new type WN16 allows shape rolling of steel wires up to 900 mm² from round wires of maximum 40 mm diameter.
The biggest stand so far the WN14 was limited to shapes of 600 mm² from round wires of maximum 32 mm diameter.
By approaching this dimensional range, cold rolling enters application fields which have been domain of hot rolling or bar drawing. Compared to those processes cold rolling offers the best of both: Precision and productivity.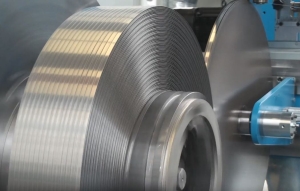 Flangeless production of coreless coils
By combining a perfect guiding system and an optimized laying software coreless coils of aluminium strip are produced flangeless at speeds up to 1000 m/min.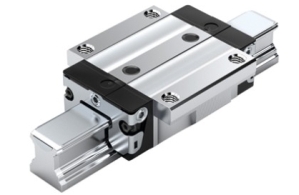 Cold rolling of linear guides replaces conventional production process
Profiled rail guides are available in different designs and sizes. Guides with rails from 15 to 25 mm height have a large market share. For this important market segment FUHR has developed cold rolling mills, which produce the rails from round wire feedstock.